ISO 9001 and ISO 14001 certificate to NordicThermo Transport Oy
On 14.6.2022, Fine Audit Oy granted a certificate to NordicThermo Transport Oy for its quality management and environmental systems.
The certified quality management and environmental system includes the following services: thermally controlled transport, transportation of general cargo.
The certificate includes ISO 9001:2015 quality management standard and ISO 14001:2015 environmental management standard.
Quality transportations
around Scandinavia
Our fleet is designed and equipped to handle various freights.
As a small logistics company, we are able to respond quickly to your needs with flexible cargo solutions.
Read more about our services and contact us. Together we will find the best transport solution for you.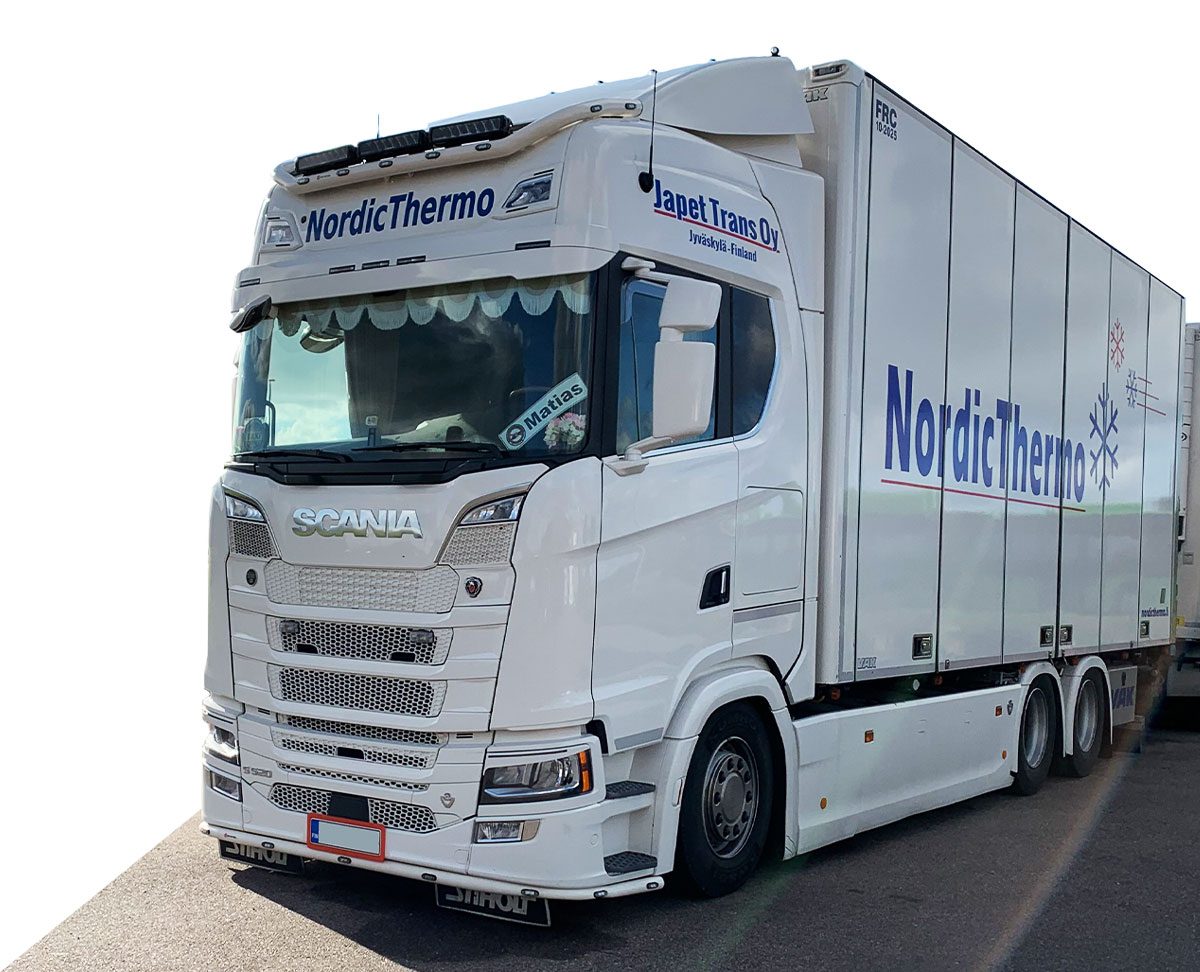 NordicThermo Transport Oy
NordicThermo Transport Oy is transportation company established in 2016. We provide quality transportation around Scandinavia. We are Finnish company owned by its personnel.
Our slogan "The Coolest Way in Scandinavia" is simple but strong promise to all of our customers; we will provide safe and secured logistics solutions in every situation.